Bare Treasures Eyecolor Collection
One of the great buys that I have recently acquired is this Bare Minerals 20 piece Eyecolor Collection: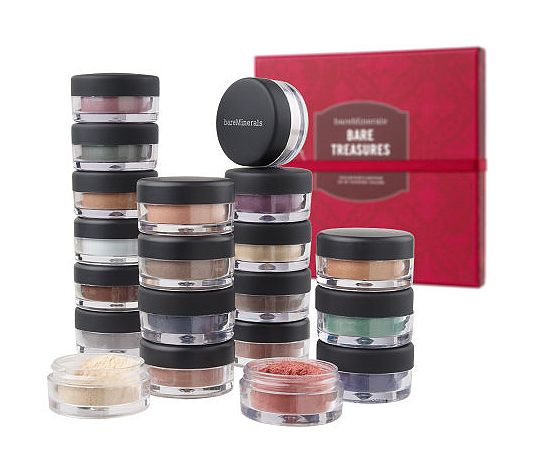 When I spotted these, with all the different awesome colors that I can play around with,  I knew I was not going to let it go.
Yes, I don't head out that much, as most of the time I'm just tinkering around the house and surfing the net or reading up on motorhome towing and the like, but I'm still a 'kikay' by heart no matter what. For a stay at home wife like me, I have more than enough cosmetics, skin care, hair accessories and what nots in my vanity. I just love having them even if they are rarely used.
Now, imagine experimenting with all these colors. The possibilities are endless. Which one do you like?