Temps, Awards And A Bunch Of Other Craps
This week's version is fun once again. I look forward to checking what's on every Thursday and it never fails to "get" me. I'm really enjoying it thus, I keep joining. That is why before I even set out to research for more details about cerebral palsy I figured I have to answer the set of questions first. As always, this is a good starter.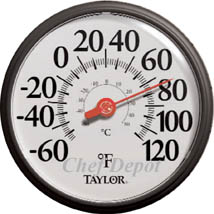 1. Whats the coldest temps you've experienced?
In my ten years of living in NY, I think it was -10 F. We're braising for a -20 F tomorrow, if the weathermen are right.
2. Whats for dinner tonight?
Pasta with broccoli rabe, Italian sausage and roasted peppers.
3. Would you consider this job in Australia?
I'd kill to have this job but, I think I'm not qualified because I can't swim.
4. What was your favorite subject in high school?
Writing.
5. How many hours a day is your tv on?
Maximum of 3, and two hours of that is just listening to what's on air.
6. Have you ever received an award?
A lot when I was still in school. Blogging awards? Sure.
7. Whats your mousepad look like?
A mousepad bearing the lobby of Fairmont Southampton in Bermuda. It was given to us when we stayed there in 2006.
8. Do you think Bud should do the Thursday Thunk meme?
If he wants to, why not?
9. How many browser tabs do you have open right now?
5.
10. If you are a parent, have you or did you ever put Vicks VapoRub on your children under the age of 2 ?
No, I'm not a parent.
11. If you had to pick one insect to infest your house for 1 day and after that day they would just suddenly vanish, which insect infestation would you pick?
Butterfly.

12. What color is your underwear that you are wearing right at this moment?
White.
13. What was the last thing you watched on tv?
The news.
14. What are your plans for the 4th of July this year?
None yet.
15. Tell us about one absolutely wonderful thing that happened to you as a teenager and every time you think of it, it brings a smile to your face.
Receiving my medals on stage during recognition days every school term.
16. What product could you sell someone based on your love for it?
Cosmetics and skin care.
Join here.